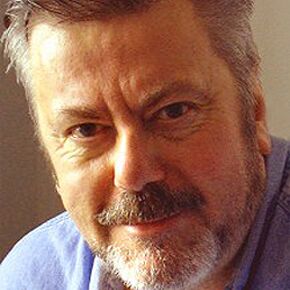 Ian Waugh is a broadcaster, historian and published author.
Born in Dorset, brought up in Devon, with my roots in the South West of England going back many generations. I am a passionate historian, British historic researcher who co-authored the book The Man They Couldn't Hang, own the website and much of the historic archive.
As a broadcaster I have worked with radio and television networks in the UK. Since 1972 my voice has been heard on British independent television stations, some BBC and independent radio outlets. I have also worked with state broadcasters in countries in Europe and Africa. These days my radios at home are fixed to Radio 4 and the World Service, their tuning knobs then ripped off.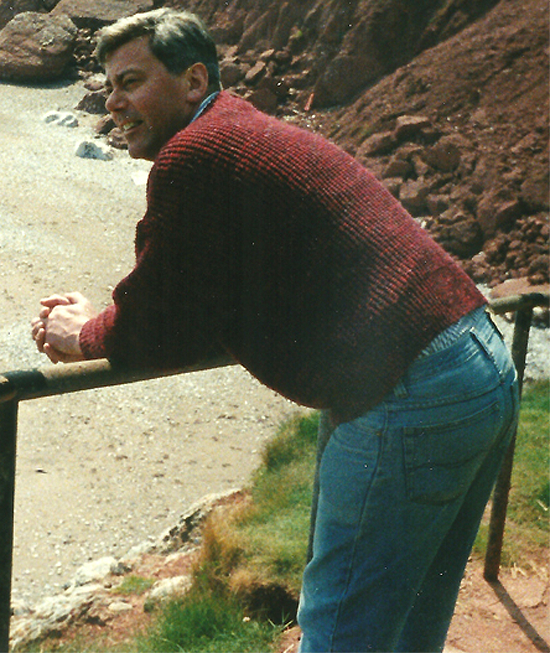 I am fascinated with British modern history, I've written about aspects of it, created websites linked to it and research constantly – it has become a pleasant addiction (image: 11 May 1995 – Babbacombe, Torbay).
I'm a longtime supporter of the UK Labour Party. I don't subscribe to organised religion. News and current affairs fascinates me. I start the day with it, end with it but I am not glued to it.
I'm on Twitter. My 'occasional' scribblings (m'Blog) can be found here. Links to other bits of me are on the top menu. I currently live in East Anglia.
Whither Waugh?
My favourite place to be is the City of Valletta built from 1524 onwards by the Order of St. John. It is a stunning gem in the Mediterranean. For me Valletta has a beating heart all it's own and I love it.
I have spent much of my life in London living at various times from Islington to Croydon, Harrow to Richmond.
Devon is where I have my roots buried deep and over many generations. I was born over the border in Dorset where my Dad was based with the BBC in the 1950's, a true Devonian, he, my mother and I returned to Devon in 1957 when I was three years old. I was brought up in West Devon, went to school there and worked in the county for many years. It is my home place, I know it, I understand it and it is part of the blood running through me.

Station Cottages, Princetown on Dartmoor in Devon. We lived at the Railway Stationmaster's House between 1957-1962. The Princetown railway had closed in 1956 so we moved in as GWR personnel moved out and the track of England's most beautiful railway was ripped up. The mast is the BBC North Hessary Tor television and radio transmitter where my father worked. We moved to nearby Tavistock just before the infamous winter of 1962/63.
On air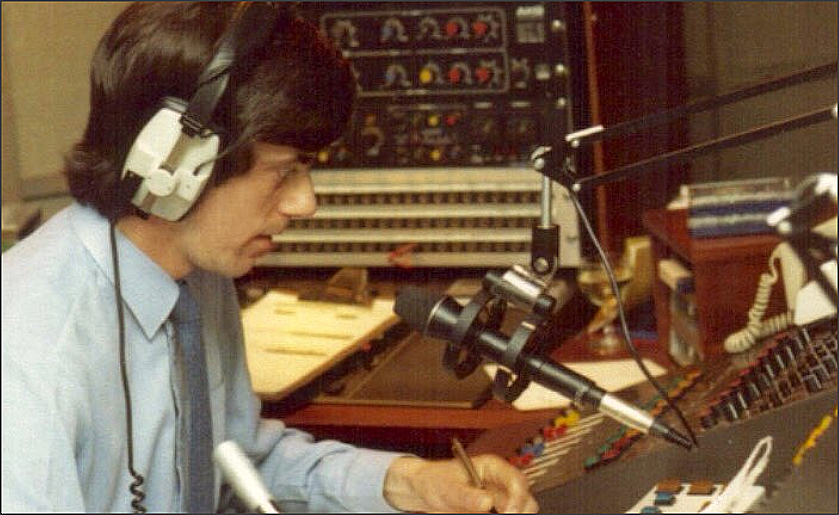 I come from a broadcasting background – my father worked at the BBC and I followed in his footsteps.
I got my first job opportunity in broadcasting in 1972 as a "voice" (meaning doing voice-overs). This was at ITV and Independent Radio and, after that, I worked on a freelance basis for a number of years in television and radio, mainly in commercial broadcasting.
With the start of commercial radio in East and South Devon I became a daily presenter and later Head of Presentation. Being a 'local lad' my listener was my friend – my neighbour. From 1987 onward I freelanced for stations across southern England (image, right: December 1980, broadcasting live in Devon in Torbay © John Pierce).
Out of England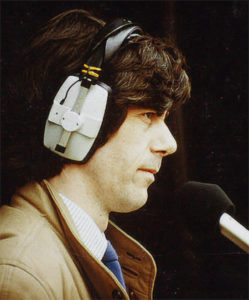 Following my work in commercial radio, I went to an organisation funded by the British Council and travelled abroad to work in Zimbabwe, Malta and Namibia. The aim of the projects was to coach state broadcasters. I went to Zimbabwe in 1987 (at a time when things in that country were much less volatile). I was in Malta from 1988 until 1992 and also in Namibia in the early 90's.
As well as training in broadcasting, the aim was also to promote English language skills through broadcast media.
Ian Waugh – the historian

As an historian I advise those seeking information relating to events and stories in the British national and regional newspapers between 1750 – 1950. This generates many enquiries from users worldwide who are interested to know more about a criminal or other events in their family history (more here and here).
Lastly
I have osteoarthritis in both legs and survived two strokes in 2000. Despite the physical restrictions I have had to live with since the mid 90's, by choice and positivity, I lead an independent life with a degree of care to help get me through.
I am friendly, understanding and quite outgoing with a life of wide-ranging experience behind me. I'm a private person, but when you know me I open most doors.
I always look at the bigger picture and encourage those close to me to sit firmly in the driving seat, strive for success and where possible 'go for it'.